Our spicy ketchup is plate-lickingly gorgeous!
A gourmet blend of juicy ripe tomatoes and our farm grown fiery Habanero chilli peppers. Combined together with our favourite spices it may not change your life but it will sure liven it up!
All Chilli Hills products are 100% natural, and are free from preservatives, thickeners and colourants. This season, the family farm has expanded operations and we are now also farming chilli peppers on a second site outside of Kokalyane.
The brand's signature line 'Balkan Hot Sauce' includes what is officially the hottest craft chilli sauce in Bulgaria.
SOFIA, PLOVDIV, VARNA, BURGAS, VILNIUS…
Today Chilli Hills now has four standalone shops and is available in over 300 supermarkets, restaurants and delicatessens throughout Bulgaria and available in twelve other countries worldwide.
The brand has won 3 golds at the Inter Food& Drink Expo, featured in Forbes, Economy and TED Talks, across national TV and radio, and can be bought directly globally via Amazon.
In November 2020 we opened the first franchise company store outside Bulgaria, in Vilnius, Lithuania.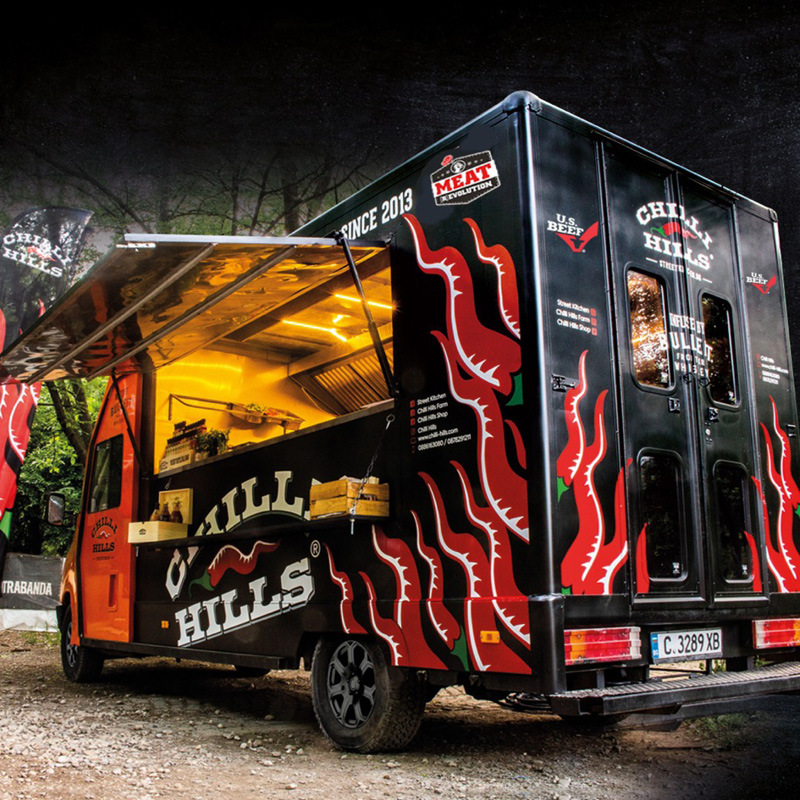 CHILLI HILLS TRUCK AT YOUR EVENT
Chilli Hills Street Kitchen is a mobile culinary project which offers the highest-quality, exciting food options without the pretentiousness of tablecloths. Street Kitchen is the baby of two friends who grew up together and toured the world.
We love music, we love various sporting events and modern art. This is why we love to be involved with festivals, sporting events, concerts and celebrations. We will be happy to park our mobile kitchen and offer unique food to your visitors.
We have extensive experience in catering for parties and understand the importance of good food to each of them. Weddings, birthdays or exhibitions, we will certainly be able to create the most appropriate menu for any occasion.
Put Chilli Hills on your stand or add to your dishes!
Over the years we have built partnerships with over 250 retail outlets in Bulgaria and abroad. From boutique shops to supermarkets, restaurants and bars.